Sales Management System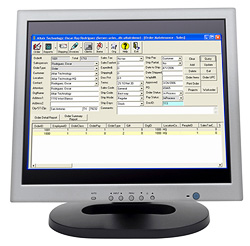 The Altair Sales Application supports centralized management and reporting for customer sales. This Windows PC application is designed to easily support the sale of both simple products as well as complex industrial sales transactions. A variety of Sales Analysis reports are available that allow management to quickly identify both opportunities and problems at the product and/or customer level.

Both Quotes and Sales are easily handled by the application and documents are created and saved in Adobe Acrobat PDF format to facilitate both paperless faxing and electronic records management. Order entry supports a rich set of functionality at the item level including:
Item level price overrides, group pricing and customer-specific pricing
Creation of new items
Comments at ordere and item levels
Unrestricted ability to define options at the item level
Serial number tracking
Approved Orders generate Pick Tickets that are then used to build or fill orders. Both multiple deliveries and split shipments are supported.

Invoice generation results in an Adobe Acrobat PDF invoice master saved on disk and paper copy printed (when required). The application will generate an export file for interface to your existing Accounts Receivable or will seamlessly integrate to the Altair Accounts Receivable System.
Altair Business Management Applications require a Server License which includes 5 Client Licenses. Purchase of Source Code provides unlimited use for your company.