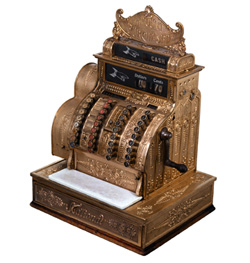 The Altair Point of Sale application provides a flexible and complete solution to retail counter sales. Its ability to quickly and accurately process: cash sales, Quotes and Orders make it a versatile tool for processing sales.

Designed to be easy-to-use tis powerful application makes extensive use of function keys to reduce total keying required and avoid having to use the mouse.

The application tracks multiple operators per "Cash Register" and multiple cash Registers per location. There is no limit to the number of locations.