Human Resource Management System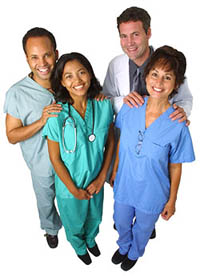 The Altair Human Resource Management System is a complete solution for posting and tracking job openings. Both category (e.g. Clerical) and specific (e.g. Office Manager) openings are created with easy-to-use forms. The website subsystem allows for immediate posting on your website. The application will track responses and automatically send e-mails to individual(s) designated when a new application is submitted.

Applicant information is loaded into your database by the applicant from website forms avoiding the need to receive e-mail attachements which may have viruses or your HR staff can enter applicant data with easy-to-use PC forms. Once the data is in the database it serves as a skills resource database which can be easily searched.

Applicant progress through the evaluation process is tracked and progress may be e-mailed to the applicant.
Altair Business Management Applications require a Server License which includes 5 Client Licenses. Purchase of Source Code provides unlimited use for your company.